Rant blog post alert:
'Please Mind The Gap | Singapore' was a project that I took a lot of pride in. The idea sprang from a near accident where I nearly lost my phone through the gaps between MRT (subway) train doors and the station platform doors. I was in a photography rut, struggling to balance work, hobby and my soon-to-be born daughter, but became excited motivated upon discovering the originality of the idea. Yes, from the first day till the day I made the project into a book, for more than three years, it was still just me with this idea.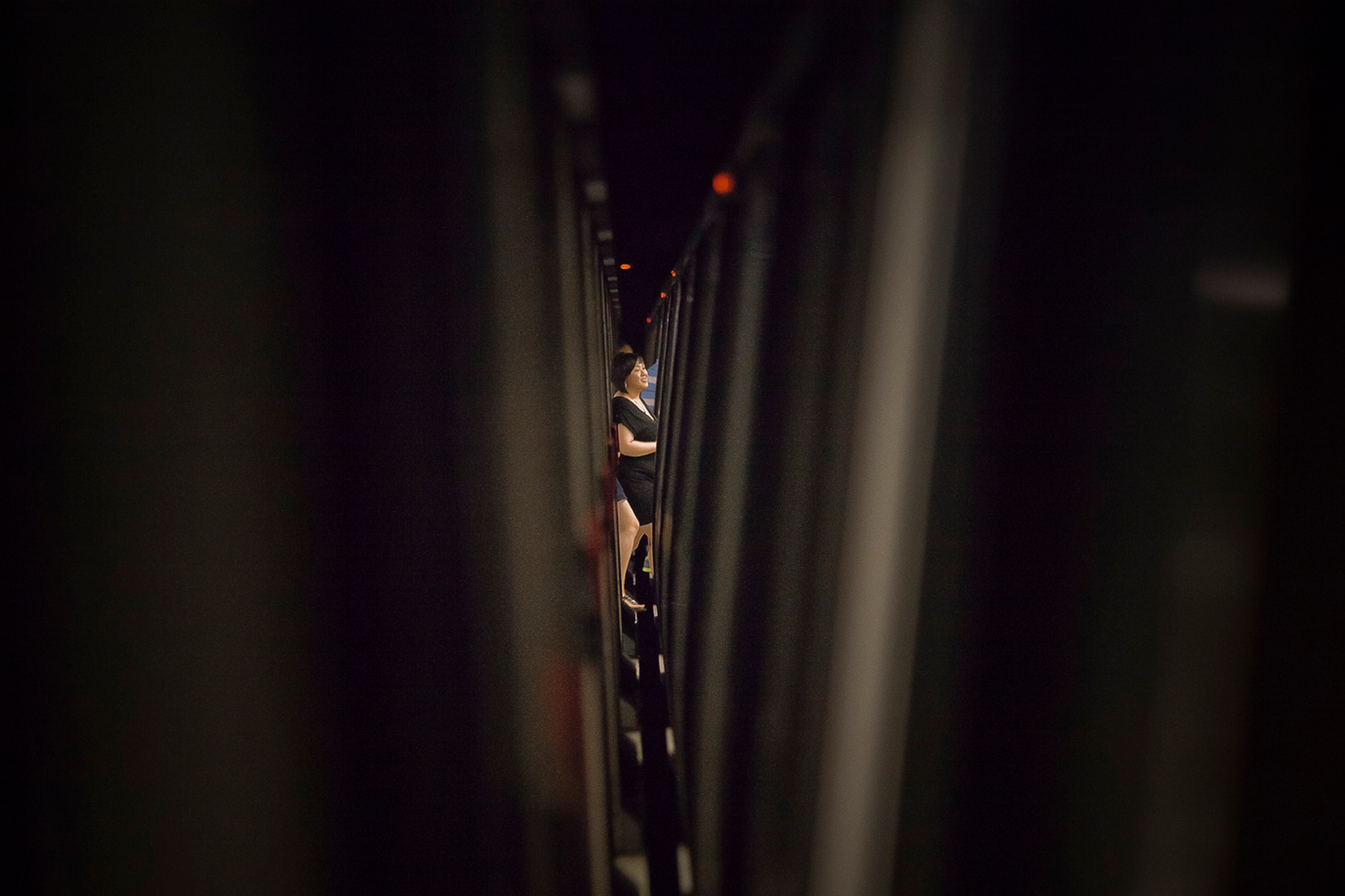 Not so much now however, a little fast forward to four and a half years later, I was informed by a friend that he saw a copy in one Facebook group a couple Sundays ago. I usually would laugh it off, as it was absolutely normal and cool to have friends in the photography community pulling off the 'inspire by (I shall not hammer in my name here)' shot thing, I wouldn't mind, as I would do the same thing to others, but it was all for fun, nothing more. However, the copy was kind of more 'serious' than a prank, joke, 'inspired by' thing, and several factors got me decided to stoop low enough to write this rant blog post. Of course, while I understood everything had been done and nothing was really that new, I just couldn't help but wondered if it was so hard to respect originality and ownership in Singapore; just look at the rip-off variety programmes in Singapore, and the recent round ping pong table put up by the S.E.A Games committee which was an exact copy of 'Ping Pong Go Round' by Cultural Medallion recipient Lee Wen.
Mr W, a professional photographer according to his Facebook profile, was the one who took the inspired shot through the MRT gaps with wow, the new Leica Q and had slapped on a different title across his photograph, and included his own credits. Oh, how I hated unnecessary words or watermarks on photographs by the way. But perfectly fine for me, as he did take the shot and deserved to have full ownership to it, until he replied to my friend's comment on his shot;
'Yeah Weilun was the inspiration but he do the portraiture approach. Mine is more…environmental so to say.'

Wow, mind-blown, that was quite remarkable. The execution was certainly similar, except his shot taken with a much wider lens, and ahem changing the shot to black and white. But Mr W, did you just interpret my work on my behalf? Did you just try very hard to differentiate my work, I'm sorry, my idea with yours? So much that you could tell I have a certain approach that was vastly different. Thank you, I got to know my approach in my idea, my project, my book, four years late. Sarcasm intended.
Mr W went on discussing about the technical part of things like brightening, darkening the overexposed distracting areas, that cropping it would defeat the theme of the shot which was to transit from one part to another. He last mentioned that he would think about it further when he had the time. Seriously? To be honest, you were trying too hard. It was simply shot too wide to focus on anything. And you were seriously going to think hard about what? Making this your work? Despite the people commenting on the similarities?
Lastly, Mr W ended the chain of comments by thanking everyone for the likes (8 thumbs up to be exact), and of course, thanking me for my 'still on-going' project as the inspiration to shoot 'this project'. Excuse me, would you care to explain about the emphasis of 'still on-going'? Was it due to someone highlighting that I did not actually finish the project? Or did you actually think that you could continue with this project, if my project was not 'on-going'? Were you pretending or genuinely oblivious?